by Eric McLamb
Ecology Prime Features
(Updated June 28, 2021)
---
"I am ready, my community is ready, and Puerto Rico is ready. I lived through three major hurricanes in my lifetime, one earthquake and now a worldwide pandemic. We have recovered from all."
~ Gisela De Jesús ~
Generational Puerto Rican Native, Resident and Global Businesswoman
---
Puerto Rico is a crown jewel of the Caribbean Hispanic culture seeded with its discovery by Christopher Columbus on November 19, 1493, the second of the Spanish explorer's four trips across the Atlantic to find a direct water route west from Europe to Asia.
The distinctive Creole culture that saturates the genetic heart of today's Puerto Rico only came about through the confluence of human-introduced environmental changes and intercultural adaptations to climate by civilizations alien to each other and their respective worlds.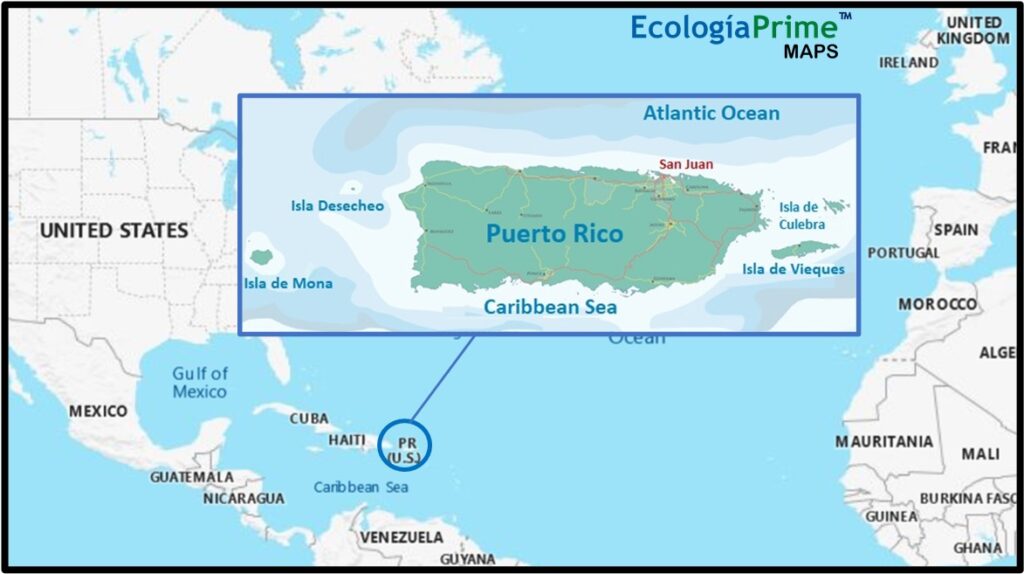 Its ageless ecological richness, tropical climatic passion and fury, and adaptations of its inhabitants for over 6,000 years indelibly permeate today's collective global civilization. But no adaptation has brought out the best of Puerto Rico as the recent generation of natural environmental challenges faced by its peoples and civilizations anywhere.
And yet, this tropical island group and its people remain together as one rich ecosystem exceptionally strong in mutual coexistence that transcends politics and economy.
It's the way the natural world works.
Emerging from A Way-Off-Course Journey
While Columbus' trek went nowhere near Asia, his misguided journey led to the creation of one of the most influential and colorful world cultures, predominantly so throughout today's Caribbean and Latin American tropic regions.
In search of his westward route to Asia by sea, Columbus first discovered the New World in 1492 when he found the Bahamas, the group of Caribbean islands to which Puerto Rico belongs. Today, this group of islands is called the West Indies, also known as the Islands of the Caribbean Sea.
Only this New World was not actually discovered by Columbus because millions of people already lived there… a people untouched by outside natural influences and foreign culture.
Occupied by indigenous South American tribes as early as 4,100 B.C.E. (B.C.), including the Ortoiroid people starting around 2,100 B.C.E., the West Indies culture had instinctively evolved within their thriving environment to what historians estimate was over six million inhabitants when the Europeans first arrived in 1492.
The Ecological Rise of the Hispanic Culture
Columbus' discovery, however, marked the dawn of the intricately woven Hispanic culture built on myriad adaptations to an unceasingly diverse and stunning rapture of natural beauty and ecological health. Significantly, these adaptations were to the same recurring natural challenges we see today in Puerto Rico and other tropical regions along with the infusion of non-indigenous human developments… including the introduction of new diseases.
The Taíno Indians, who originated in South America, had become the dominant population of Puerto Rico by 1,000 C.E. (A.D.) and were the culture Columbus encountered when he landed on the island. Then and there, the seeds of the Caribbean Hispanic culture were sown and quickly began to sprout.
"Puerto Rico has been described as a melting pot of cultures due to the influence of different cultures like Spanish, Taíno Indians and Africa," says Gisela De Jesús, a resident generational native of Puerto Rico, successful international businesswoman and a founding adviser of Ecology Prime™.
"Today that melting pot created between the Spaniards, African and Taíno Indians is so strong that after years of being a US territory, our roots, culture and music have not been absorbed by the American influence," Gisela said.
Do you, family or friends share Hispanic ancestry? Is Puerto Rico on your must-see list list? Tell us all about about it at Connect@ecologyprime.com.
Already been? Share your photos on Instagram and tag @ecologyprime.
Your thoughts and images could end up here on ecologyprime.com!
Cultural Process of Natural Selection
The Old-World colonists introduced changes to the indigenous Taíno culture and ecology of Puerto Rico – and all the Islands of the Caribbean Sea – that directly resulted in the unique Hispanic culture of today. There is no doubt introduction of Old-World diseases resulted in massive reductions in the Taíno population.
These diseases – combined with violence and substantial changes to agriculture – made it virtually impossible for the vast majority of the Taíno Indians to adapt. These environmental changes called for all who survived, including the Europeans, to adapt. This is the timeless process of natural selection where living things either adapt or do not survive.
As always, nature found a way. The coalescing of the surviving Taíno population with the Spanish people, African conquistadors, West African slaves and their cultures created the pristine new world civilization that is a pillar of today's deeply-rooted global Hispanic society.
This was the dawning of the Hispanic civilization of Puerto Rico.
Endurance in the Modern Age Environment
Despite being acquired by the United States from Spain in 1898 after the Spanish American War, Puerto Rico has remained an unincorporated territory which makes it the oldest colony in the world today. This has ensured preservation of the pristine nature of this Hispanic culture and its radiant tropical environment largely unconstrained by outside influence… all the while under political protection of the United States.
Of all places on Earth, Puerto Rico is the prototype for human endurance in the global modern age as the Industrial Revolution started taking root worldwide by the late 1800s. It is a tropical paradise that, like that of its Hispanic neighbors, has endured major storms, devastating diseases and human stress on its natural resources that transcend the protection of modern-day technology… and none so seriously as seen in recent history.
Rather, Puerto Rico has relied more intensely on its age-old means and values of human adaptation and survival when the cyclical hurricanes, earthquakes, and diseases pervaded their island paradise.
And Gisela De Jesús has experienced it all.
"I Will Never Forget How I Felt When Looking Outside the Window at Night…"
Like most tropical regions, Puerto has cyclically borne the effects of diseases and hurricanes in the modern era: from the deadly Spanish Flu of 1918-1919 and category 5 Hurricane San Felipe of 1928, to outbreaks of polio, smallpox, malaria and the Swine Flu in more recent years. One hurricane would hit the island on average of every three years.
But never in human history has one society incurred three overlapping environmental catastrophes in less than three years as Puerto Rico did starting in 2017… and lived to tell the tale.
Massive hurricanes Irma and Maria pounded the island in September 2017 within two weeks of each other, followed by a powerful earthquake swarm starting in December 2018 and the global Covid-19 pandemic hitting the region by February 2020.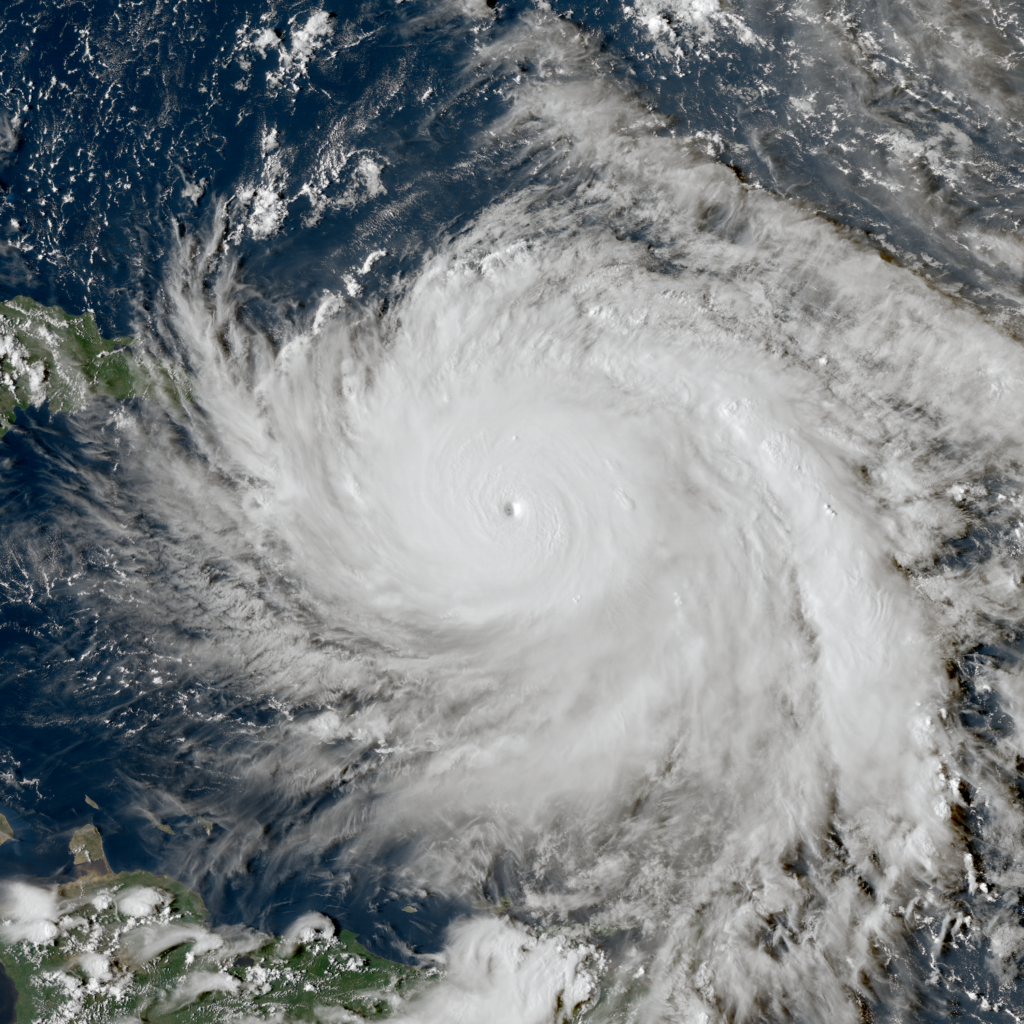 "Puerto Rico throughout history has been hit by several hurricanes, but none like Maria, a category 5 storm that hit the island on September 20, 2017," Gisela said.
"Maria was regarded as the worst natural disaster in recorded history to affect the Caribbean Region, and on top of that, for us as Puerto Rican, the only major hurricane since 1928 when we were hit by Hurricane San Felipe."
"I will never forget how I felt when looking outside the window at night… that is a feeling that will stay with me forever," Gisela recalled.
"There was only one TV station and one radio station that survived, and most people heard the radio. But the few who had generators were the only ones who were able to see so the rest were only trying to survive."
"And survive they did!" she exclaimed.
Did you feel the winds of Maria in September 2017?
Share your hurricane story on Instagram and tag @ecologyprime or Tweet us @ecologyprime!
Resurgence from Total Devastation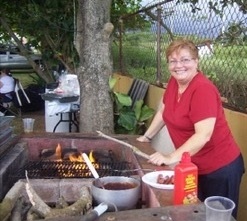 "It is not easy to recover from total devastation," Gisela said. "In a lot of communities, especially up in the mountains, there was total devastation. So, people started to look for all things that survived: food, blankets, radios, batteries…
"The most important thing was the fact that entire communities were alone without the help of the government because roads to many towns were destroyed by the strong winds. Neighbors created community kitchens with all the food they recovered. They helped the elders of each community first by helping them rebuild their houses in every possible way," she continued.
"But a year after Maria, hotels, restaurants, malls, tourist attractions, cruise ships started to come, and our economy started to recover. New hotels opened last year, visitors by cruises and airlines increased dramatically," Gisela said, noting her career in business development throughout the Caribbean and other international destinations.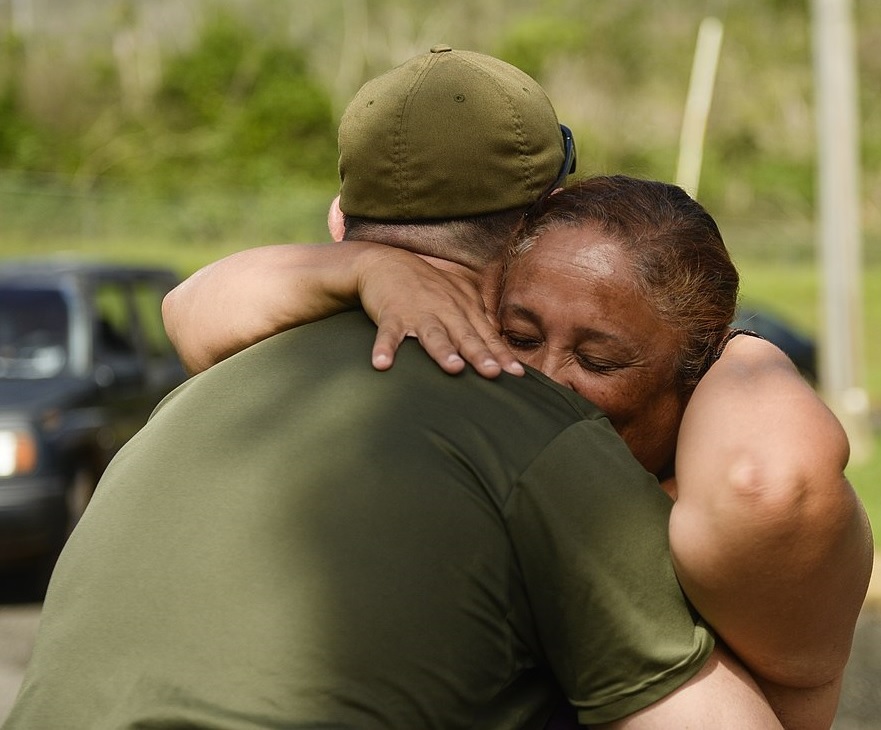 "And then on January 7th of 2020, a 6.4 earthquake hit the island."
In fact, Puerto Rico was hit with a powerful chain of earthquakes starting on December 28, 2019. The 6.4 magnitude earthquake was the big one. Although the earthquake swarm would present thousands of aftershocks over the months to follow, most of the damage occurred south of the island, according to Gisela.
While the earthquake's financial damage toll was approximately $3.1 billion (USD), according to Gisela, she says she feels lucky because her community to the north suffered little things like "power outages since most of the electricity of Puerto Rico is generated in the south," she said.
"What locals did to aid our people in the south was amazing to me," Gisela said. "Those people lost everything!"
She explained that her local community started collecting water, food, blankets, clothing and any other items they could amass and "went on caravans of vans, cars, trucks to take all that help and give it directly where it was needed."
One World and One Big Community…"Let's Get Ready!"
During this time, while living in cars and outdoor tents because they felt it was safer in the midst of the dozens of aftershocks each day, Gisela said they overcame their fears and pulled together as a people to continue moving forward.
"My people were living in cars, in tents outside neighborhoods and stayed outside together in fear, because after the big quake, the island had shocks almost constantly… 20, 30 per day, some days more," she said.
"But we overcame the fear. We started working again. The economy was starting to build up again!"
Then, in February 2020, the Covid-19 global pandemic hit. But this time, Puerto Rico engaged it alongside the rest of the world. Luckily, Puerto Rico took the swiftest action of most other regional territories as Puerto Rico Governor Wanda Vázquez Garced issued its first protective lockdown order on March 15 after four cases of the virus had been reported.
"The aftermath of the pandemic is not clear yet," Gisela says. And even though she says recovery may be hard, this will be a different one because it affects more than just Puerto Rico.
"This pandemic proved one thing: We are one world and we are one big community…let's get ready!"
One Common Ground for All Adaptation
The important thing for me is that when something happens in any part of the Caribbean, Central or South America, we always help," Gisela said without hesitating. "We have Latin blood running through our veins, and we will never think twice when someone near us needs a hand."
When the Bahamas was devastated by Hurricane Dorian in 2019, the Puerto Rican people were there, as Gisela recounted.
"We were still in the middle of our recovery, but our people didn't hesitate to send doctors, first responders, paramedics. Our community again started collecting food, water, batteries… everything to send our Caribbean neighbors," she said.
"The thing is this: I am ready, my community is ready, and Puerto Rico is ready. I lived through three major hurricanes in my lifetime, one earthquake and now a worldwide pandemic. We have recovered from all," she declared.
And as if her Creole ancestors spoke firmly, yet gently, through her voice and soul, she simply explained: "La voluntad y el tesón de nuestra gente, su bondad y su perseverancia fue lo que nos salvó."
"The will of our people, their good nature and their resiliency were what saved us."
(Originally published May 20, 2020)
---
Puerto Rico and other islands in the West Indies work as a cohesive neighborhood in times of crisis. What's happening in your neighborhood? Send us a private message on Facebook, Tweet us @EcologyPrime or tag us on Instagram with your local story.
---
Gisela Jesús is a generational resident of Puerto Rico, Chief Operating Officer for Omegavus Trading LLC, and a founding strategist for Ecology Prime Media Inc.
CLICK HERE to read her full story and interview with Ecology Prime™ titled, The Story of Puerto Rico, Its Adaptations & Culture: Gisela De Jesús.
---
(Feature Image: Ciales, Puerto Rico (Credit – Wikimedia Commons, Ricardo Manguel.)
---
Live Bomba Music!
in Old San Juan Puerto Rico Experience and feel the soul of the Puerto Rico community.
April 28, 2014
Click to Play!
TRT: 00:04:06
---
Up Next from EcologíaPrime™… Costa Rica!
Costa Rica: Culture of Destiny presents a profile of one of the world's most sustainable countries. A progressive culture steeped in rich Hispanic history, Costa Rica is the only country to meet all five requirements of the United Nations Development Program (UNDP) to measure environmental sustainability. A sovereign Central America nation bordered by the Caribbean Sea, the Pacific Ocean, Panama and Nicaragua, Costa Rica is an extraordinary exemplar for human and ecological sustainability as it is currently on track to be carbon-free by 2021. Not only has the nation begun producing close to 100 percent of its electricity from green sources — including wind, hydro, geothermal and solar, it also harbors and protects 5 percent of the world's biodiversity.
EcologyPrime™ is pleased that Costa Rica will be an anchor for the launch of its Destinations virtual and on-site location for education, eco-travel, research and exploration. Coming soon… Costa Rica: Culture of Destiny, only on EcologyPrime™!
---
Did You Know…?
Christopher Columbus was Italian, not Spanish. His actual name is Cristoforo Colombo, which is what he was called during his lifetime. In Spanish, he is called Cristóbal Colón. The dominating Spanish influence he brought to The West Indies was because of the financial and strategic support provided by Spain's King Ferdinand II and Queen Isabella I for his westward voyages.
The West Indies received its name because Christopher Columbus thought he had reached the Pacific islands near Asia (known as the East Indies at the time) when he sailed west from Spain. Of course, he was famously mistaken, though the name has remained.
Taíno culture was largely wiped out, although several groups claiming Taíno descent gained visibility in the late 20th century, notably in Cuba, Puerto Rico, and the U.S. state of Florida. In 1998, the United Confederation of Taíno People, which characterizes itself as an "Inter-Tribal authority," was created as an umbrella organization for the affirmation and restoration of Taíno culture, language and religion.
Hispanic is a term created by the U.S. federal government in the early 1970s in an attempt to provide a common denominator to a large, but diverse, population with connection to the Spanish language or culture from a Spanish-speaking country. (Source: Understanding the Hispanic Culture)
Hispanic vs. Spanish? Hispanic culture consists of the traditions and customs of people with Latin American roots and whose primary language is Spanish. Spanish culture encompasses the heritage and traditions of the people of Spain.
There are over 20 Spanish speaking countries in the world. Besides, there are more than 70 nations with measurable Spanish speaking populations across the planet Earth. (Source: LanguageNext – Centre of Foreign Languages, 2020)
Spanish is the offical language of Puerto Rico, even though it is a United States territory. (LanguageNext – Centre of Foreign Languages)
The Spanish Empire was one of the largest empires in history. In the 16th century, Spanish colonization carried the language to Mexico, central, western, and south of South America, where it is spoken in the present day.
Spanish Flu Pandemic of 1918-1919 did not originate in Spain or any Spanish territory. It got its name because of how fiercely that disease spread from France to Spain in late 1918. In fact, it is not known today exactly where this pandemic started, although most infectious disease experts believe it likely originated in France.
Puerto Rico's main island is about 110 miles by 35 miles wide (177 x 56 kilometers). Maria's diameter – where its storm force winds raged – was about 250 miles (402 kilometers), according to the National Hurricane Center.
Related Features…
~ The Great Adaptation: How a Nanometer-Size Virus Forced Humanity to its Knees… and to Adapt.
~ The Ecological Impact of the Industrial Revolution
~ The Story of Puerto Rico, Its Adaptations & Culture: Gisela De Jesús