STOCKHOLM, Sweden, April 19, 2020 (EcologyPrime News) – The world's largest civic event, Earth Day, is going digital-only for the first time in its 50 year history. The biggest climate conference of 2020 will be the Earth Day Week No Fly Conference, a public, free, online event, where 100 key experts will meet virtually to share creative solutions to build a better future and avert humanity's most serious crisis – climate change.
The six-day, live-streamed event is organized by the Stockholm-based social network We Don't Have Time http://www.wedonthavetime.org/ in collaboration with lead partners the online nonprofit Exponential Roadmap https://exponentialroadmap.org/ and Earth Day Network https://www.earthday.org/ based in Washington, DC.
People can tune in daily from April 20 to 25.
The 50th anniversary of Earth Day falls on April 22, but the Earth Day Week No Fly Conference will run for six days from Monday, April 20 to Friday, April 24, with a Climate Hackathon on Saturday, April 25.
The public, checking in from an estimated 100 countries, will be able to watch and interact with the daily conference from the comfort of their homes or workplaces by registering on the event website.
Register now at: https://www.wedonthavetime.org/event/earthdayweek. It's free!
The conference will broadcast live talks and other daily shows from Washington, DC and Stockholm and with speakers, thinkers and doers from throughout the world.
Kathleen Rogers, president of Earth Day Network, said, "The coronavirus has dramatically changed the way of all us will be marking Earth Day 2020."
"We are delighted to be working together with We Don't Have Time on this conference spotlighting the amazing solutions and inordinate opportunities to fast forward a climate safe future," Rogers said.
"Together, and with hundreds of millions of people around the globe, we are making it clear to leaders that people everywhere are behind ambitious action and the answers to the climate crisis are here and ready to be deployed," she said.
Partners and guests include key representatives of business, the United Nations, the UK government, academia and scientific think-tanks, entrepreneurs, social media platform Twitter, artists, campaigners, and civil society.
All Earth Day events, including the virutal conference, are being held under the Earth Day Network slogan, "Earth Day is every day and anywhere you are."
Building Climate Consensus in the Coronavirus Age
The coronavirus pandemic, with its accompanying social distancing requirements, has made it necessary for the United Nations to postpone its annual Conference of the Parties to the UN Convention on Climate Change, COP26, that was to be held in Glasgow, Scotland November 9 to 20 under the presidency of the UK government.
In the absence of this annual gathering, the Earth Day Week No Fly Conference is intended to foster a consensus that will advance planning to combat global warming.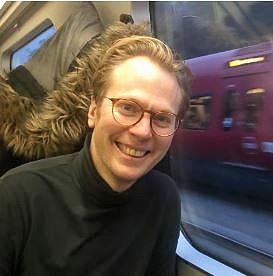 Ingmar Rentzhog, founder of We Don't Have Time, said, "The current pandemic of coronavirus has harmed lives, livelihoods and economies. It has also triggered the postponement of the crucial UK-hosted, UN climate conference, where climate action was meant to rise to the next level towards meeting the landmark Paris Agreement," he said.
"The world must clearly lift the threat of the current pandemic, but we cannot lose sight of the even bigger crisis facing our planet and its people. When the global economy restarts, it must do so with a clear and urgent direction towards a low carbon future," said Rentzhog.
"Our conference aims to support the 50th anniversary of Earth Day but more – to inspire everyone to get the climate job done at speed and at scale," Rentzhog said.
Millions of people are expected to tune in from around the world as partners behind the conference have a total social media reach of over 85 million followers.
The Exponential Roadmap arose as a publication ahead of the September 2019 United Nations Climate Summit in New York City. An international group of experts published the Exponential Roadmap: the 36 most viable solutions to halve greenhouse gas emissions globally by 2030. The solutions, ranging from solar and wind to electric bikes, commercial shipping and reduced red meat consumption, have the potential to scale rapidly.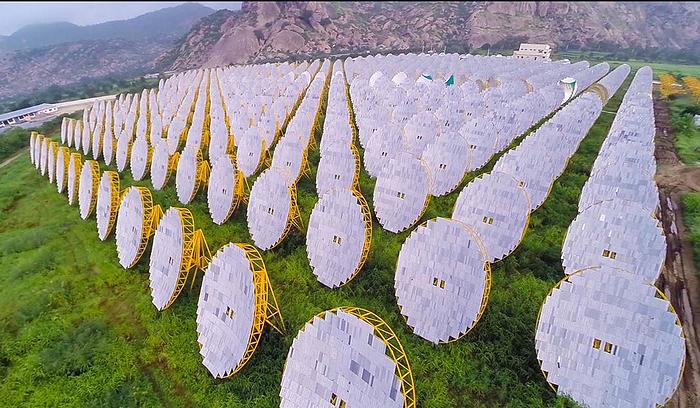 Stabilizing Earth's temperature to reduce risks to societies now requires greenhouse gas emissions to reach net zero by 2050. This translates to cutting greenhouse gases by about 50 percent by 2030 alongside the removal of carbon dioxide from the atmosphere.
Manuel Pugal-Vidal, leader of the climate and energy practice at WWF, and a partner in writing the report, said, "Governments must introduce national targets to reach net-zero emissions by 2050 with targets to cut emissions 50 percent by 2030. Immediate removal of fossil-fuel subsidies is a priority. Yet policies must be equitable and fair or risk failure."
Christiana Figueres, former head of the UN Framework Convention on Climate Change responsible for the Paris Agreement, and Convenor of Mission 2020, a partner organization in the Exponential Roadmap, says, "I see all evidence that social and economic tipping points are aligning. We can now say the next decade has the potential to see the fastest economic transition in history. The 2019 Exponential Roadmap is an excellent guide for the necessary journey to net-zero emissions."
Figueres will be a featured speaker during the Earth Day Week No Fly Conference addressing the circular economy and consumption on Tuesday, April 21.
The 100 guests will cover topics ranging from climate finance to food and agriculture, from big ideas to local government as well as circular economy and consumption.
The speakers include Denis Hayes, coordinator of the first Earth Day in 1970; attorney, environmental advocate and since 1992, president of the Bullitt Foundation in Seattle, Washington and the Earth Day Network's Board Chair Emeritus.
"Despite that amazing success and decades of environmental progress, we find ourselves facing an even more dire, almost existential, set of global environmental challenges, from loss of biodiversity to climate change to plastic pollution, that call for action at all levels of government," said Hayes.
Hayes says the coronavirus global pandemic just wiped out everything that they had spent two years organizing around the planet.
"At a personal level, it is devastating," Hayes told Inside Climate News. "I've been involved with Earth Day for 50 years now, and this 50th anniversary was when we were to bring it all home – doing for the planet what the first Earth Day did for America – successfully demanding swift, bold action."
The silver lining for Hayes is that people may now have begun applying global thinking, learned as part of dealing with the COVID-19 pandemic, to the critical environmental emergencies facing humanity.
"No nation can solve global warming by itself, or prevent migratory species from going extinct when some other nation destroys crucial habitat, or protect deep ocean fisheries or ocean acidification," said Hayes. "If COVID-19 helps us understand that we need to confront some things as Homo sapiens, not as Americans, Turks, Chinese, Filipinos, Indians, Saudis or other hyper-nationalist politics, that would be a huge benefit."
Before the virus struck, 50th anniversary Earth Day events were planned in more than 180 nations. Hayes had hoped to have a billion people in the streets on April 22. But now all Earth Day events are being held online.
For the full program of the Earth Day Week No Fly Climate Conference, with the full list of speakers and supporters; details of how to watch and get involved, please go to: www.wedonthavetime.org/earthday
A video preview of the conference is online at: https://youtu.be/pgYCbV63ZFs
All Earth Day events are digital this year due to the danger of contamination with COVID-19, the disease caused by the novel coronavirus that has infected more than two million people around the world.
Find all Earth Day events here. https://www.earthday.org/earth-day-live/
As President of Earth Day Network, Rogers said, "This unprecedented time has stopped us all in our tracks. As each of us ensures that those around us are safe and well, it is in a momentous opportunity to examine our individual and collective relationship with the natural world and how our activities impact the planet. The way forward is hopeful, and we have an opportunity to forever change how we interact with the environment in our own backyard and our community at large."