Circle for Original Thinking
with Glenn Aparicio Parry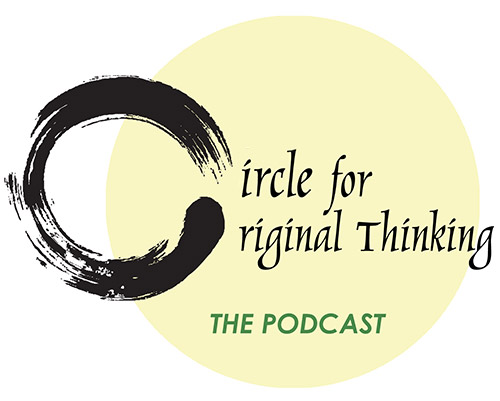 Welcome to Circle for Original Thinking, America's electronic talking circle for visionary thinkers, an open forum for fresh ideas and timeless wisdom applied to today's political and ecological challenges. Each week we bring together creative thinkers from a variety of different traditions, asking the hard questions on the important issues of the day: political polarization, climate change, virulent viruses, and other symptoms of humanity being out of balance with the natural world. Our goal is to create a new and improved version of E Pluribus Unum, from the many to the one—and this time not leave anybody out. Join us as we embark on this quest.
_______________________________________________________________
Native American Influence on the Founding Mothers
Native Americans not only influenced the founding fathers, they also inspired the 'founding mothers': 19th century women like Elizabeth Cady Stanton, Lucretia Mott, and Matilda Gage. These women paid taxes but could not vote, could not run for office, had no right of divorce, and should they separate from their husband, were returned to them by police like runaway slaves. Native women, on the other hand, were fully equal in their society and played an integral role in political affairs and in keeping harmony with nature. Learn the true story from Congresswoman Deb Haaland, one of only two Native American women newly elected to the US Congress, and Sally Roesch Wagner, author of Sisters in Spirit: Haudenosaunee (Iroquois) Influence on Early American Feminists.
Podcast: Play in new window | Download
"The condition of women in the United States, in the first half of the nineteenth century, was one in which they were considered under the law to be legally dead once they had married. They were dead in the law."
~ Dr. Sally Roesch Wagner
_______________________________________________________________
Thank you to our generous sponsors!

_______________________________________________________________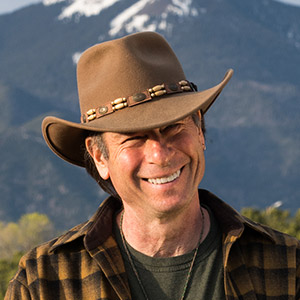 Glenn Aparicio Parry, PhD, of Basque, Aragon Spanish, and Jewish descent, is the author of Original Politics: Making America Sacred Again (SelectBooks, 2020) and the Nautilus award-winning Original Thinking: A Radical Revisioning of Time, Humanity, and Nature (North Atlantic Books, 2015). Parry is an educator, ecopsychologist, and political philosopher whose passion is to reform thinking and society into a coherent, cohesive, whole. The founder and past president of the SEED Institute, Parry is currently the director of a grass-roots think tank, the Circle for Original Thinking and is debuting this podcast series of the same name in conjunction with Ecology Prime. He has lived in northern New Mexico since 1994. www.originalpolitics.us
Congresswoman Deb Haaland serves New Mexico's First Congressional District and is one of the first Native American women serving in Congress. As a 35thgeneration New Mexican, single-mom, and organizer Haaland knows the struggles of New Mexico families, but she also knows how resilient and strong New Mexico communities are. In Congress she's a force fighting climate change and for renewable energy jobs as Vice Chair of the House Natural Resources Committee, a powerful supporter of military personnel, families, and veterans on the House Armed Services Committee, and continues to advocate for dignity, respect, and equality for all.
Sally Roesch Wagner is a feminist pioneer, speaker, activist, and the author of several books, including Sisters in Spirit: Haudenosaunee (Iroquois) Influence on Early American Feminists, and The Women's Suffrage Movement. Dr. Wagner was among the first persons ever to receive a PhD for work in Women's Studies from UC Santa Cruz and was the founder of one of the first college-level women's studies programs in the country. She is also the founding director of the Matilda Joslyn Gage Foundation and a faculty member of Syracuse University. She is a member of the New York State Women's Suffrage Commission and a former consultant to the National Women's History Project. Sally appeared in the Ken Burns PBS documentary Not for Ourselves Alone: The Story of Elizabeth Cady Stanton and Susan B. Anthony, for which she wrote the accompanying faculty guide for PBS. She was also a historian in the PBS special One Woman, One Vote, and has been interviewed on NPR's All Things Considered and Democracy Now.
_______________________________________________________________
Traditional native flute music by Orlando Secatero from Pathways CD.
Liberty song by Ron Crowder, Jim Casey and Danny Casey
_______________________________
Composite image credits: Chaco Cultural National Historic Park, New Mexico, Chris Huber, USGS, Public Domain; Young Wishham Woman, Edward S. Curtis, 1910, Public Domain.
_______________________________________________________________
The opinions of our host and guests do not necessarily reflect the opinions of Ecology Prime management.