Board of Directors
Eric McLamb
Founder, Chairman & Secretary
Kenzi Sugihara
Vice Chairman
Aleta Frost
President
Mary Lou Davidson
Acting Treasurer
Chief Operating Officer
Dr. Jack C. Hall
Cofounder and Science Officer
Jane Engelsiepen
Educational Partnerships & Publishing
Mark Coleman
Educational Business Development
Dr. James de Jarnette
Human Inner Ecology & Psychology
Chris Maynard
Non-Profit Partnerships
Ecology Prime™ Operations Management Team & Strategic Allies
Eric McLamb: Founder & CEO
With over 45 years of experience in mainstream multimedia, cable/satellite/broadcast communications, environmental media and journalism – including extensive work with Turner and Discovery networks and numerous environmental groups such as The Cousteau Society, Audubon and World Wildlife Fund, among many others – Eric envisioned a world where everyone can connect, share and communicate with each other through media on the environment and the day's ecological dynamics. He leads a top-flight veteran team doing just that, with a deep commitment to bringing relevance and understanding of the realities of living to all people on common ground.
_____________________________________
Dr. Jack C. Hall; Education & Science Counselor & Chairman & Professor Emeritus – Department of Environmental Science, University of North Carolina at Wilmington.
Dr. Hall is credited as having cofounded the Ecology Prime™ concept with Eric McLamb in early 2016. With nearly 40 years in post-secondary environmental science education, plus 18+ years with Founder Eric McLamb in television and multimedia publishing, "Dr. Jack" brings his vision of global collaboration among all students to Ecology Prime™ as only he can. Dr. Jack instills a sense of exploration and fascination with dry-wit entertainment for all students.
________________________________
Aleta M. Frost: President
Aleta brings unique leadership to Ecology Prime™ as a diversified industry executive with the ability to analyze complex markets and competitive information across multiple business models and transform analysis into action for investment, strategic and joint venture partnership, acquisition and divestiture. She infuses her deep understanding of the myriad delicate connections between business integrity and human ecological needs into the Ecology Prime™ engine.
_____________________________________
Mary Lou Davidson: Chief Operating Officer
Mary Lou is the direct overseer of development for the premiere Ecology Prime™ user-engagement platform. She is an entrepreneur and media consultant, working in broadcast/podcast, digital and print media. Created three nationally syndicated radio programs from concept to distribution. Specializing in niche content in categories of pets, publishing and environmental interests. Very social. She can be found on Facebook and Instagram, among other social media.
_____________________________________
Dr. James de Jarnette, Ph.D.: Vice President, Psychological Ecology

Dr. de Jarnette is integral in fortifying the essential objective of the platform to shape communications for maximum penetration and absorption for the global Ecology Prime™ userbase. As a leader of Human Inner Ecology for Ecology Prime™, Dr. de Jarnette has been combining his 40-plus years expertise in human behavior as it co-operates with and through the natural environmental surround. For Dr. Jim, harmony is necessary for all to survive and prosper.
________________________________
Jane Engelsiepen: Educational Partnerships, Executive Director of Foundation for Ecology
With 35+ years in the entertainment industry as a design and production professional, Jane brings a designer's eye and an entrepreneur's business acumen to the Ecology Prime™ team. Her career highlights include being co-owner and manager of a cutting-edge LA digital visual effects studio, Ace Award winning television Production Designer, original content creator and environmental media producer and publisher.
_____________________________________
Mark Coleman: Emerging Sustainability Enterprise Executive Founder & President, Convergence Mitigation Management (CMM)
Mark is an award-winning author and a recognized voice, business advisor, entrepreneur and consultant on sustainable enterprise and the convergence of energy, technology, environmental stewardship and innovation. Mark is in his element with Ecology Prime™ as he always is when helping individuals and organizations advance sustainability through operational effectiveness, change management, and business strategy and development.
_____________________________________
Kenzi Sugihara: Publisher of Ecology Prime Publications™ Owner & Publisher of SelectBooks, Inc.
As Founder of SelectBooks, Kenzi masterminds the network of connections between fascinating sources and all people through Ecology Prime Publications™. Prior to founding SelectBooks in 2001, he served in a variety of executive roles including Vice President and Publisher of Computer Books and Electronic Publishing at Bantam Doubleday Dell and Publisher of Reference and Computer Books and Vice President at Random House.
_____________________________________
Kenichi Sugihara: Marketing Director of Ecology Prime Publications™ & Marketing Director of SelectBooks, Inc.
Having joined SelectBooks as Marketing Director in 2002, Kenichi is an integral part of SelectBooks driving Ecology Prime Publications™. Prior to joining SelectBooks, Kenichi worked for the music department at Oxford University Press where he was the hire library manager and permissions manager. After leaving OUP, Kenichi served as the archive manager for the Milken Archive of American Jewish Music.
_____________________________________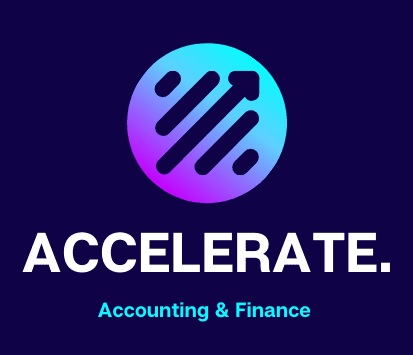 Adam Woller
Consulting CFO
Accelerate Accounting (Accelerate.) is a full-stack finance and accounting solution to the traditional accounting & finance department. Specializing in top-down services that range from fractional CFO services to monthly bookkeeping to tax filings, Accelerate. leverages industry-leading software and technology to provide countless start-ups and small businesses the resources of a $50M company. Accelerate. is lead by founder Adam Woeller, who is an active CPA and has 8 years in both public and corporate accounting, including 3 at the leadership level.
Bizgenics Foundation & SaaS Ventures, LLC
Founder: Steve Sue
Bizgenics (BGF) and SaaS Ventures (SaaS) together are EPI's lead tech team… powering and development of, implementing and managing the futuristic IT and SaaS platform behind the Ecology Prime™ Information Network System (EPINS), the heart of Ecology Prime™. Led by IT visionaries Steve Sue and Tim Caminos, their legacy platform development involves, among many objectives, empowerment of youth, education and productive human development that are backed by deep tech designers and coders and leading AI tech engineers. Design, execute and implement SaaS applications and platform. Construct all coding and transformational applications.
_____________________________________
SelectBooks, Inc. & Waterside Productions
Anchor Publishers and Developmental Cofounders of Ecology Prime Publications™
Spearheading Ecology Prime Publications™ are SelectBooks, Inc. of New York, NY, and Waterside Productions Inc. of San Diego, CA. SelectBooks is an independent publisher based in New York City serving a mission to bring readers the best from both new authors and proven voices across a diverse set of topics since 2001. SelectBooks is partnered with Waterside Productions for the international production and distribution of Ecology Prime Publications™. Waterside Productions is one of the most successful literary agencies in the world, primarily focusing on non-fiction. Having placed thousands of titles worldwide, Waterside has a robust foreign rights division and has generated tens of millions of dollars with placement of titles in more than forty languages.
Creative Network Studios (CNS):
Founders/Owners: Charles & Jan Ison
CNS is a vibrant and substantial vertically integrated A/V and digital production studio operation that has managed all levels of production from creation to final product since 1989. Based in Charlotte, NC, CNS is a vertically integrated company managing production from creation to final post for both in-house and outside clients' needs. Adding "Ecology" to its 'E' Factor – Entertaining, Effective, Edgy, CNS brings established leading-edge production facilities and business to Ecology Prime™ to propel EP's service and active engagement with millions of users worldwide.