Real Life Adaptation by Individuals with Special Needs
By Lori Tolen, OTR/L
~ Differently Abled Population Hold Keys to Environmental Adaptation ~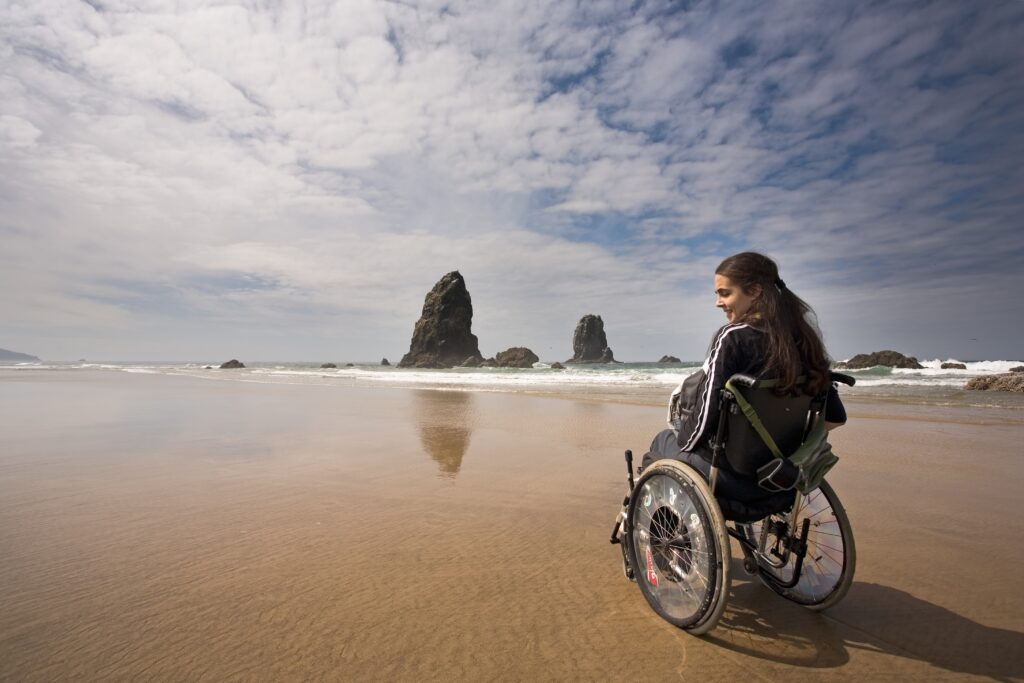 "Don't let what you cannot do interfere with what you can do."
~ John Wooden ~
Over one billion people today live with some sort of disability either from birth or through tragedies or illness. For them, living within their environments can be very challenging in many different ways. But men, women and children who are differently abled, from all cultures and ethnicities, likely hold a key when it comes to adapting to the environment as well as to accommodating for environmental change.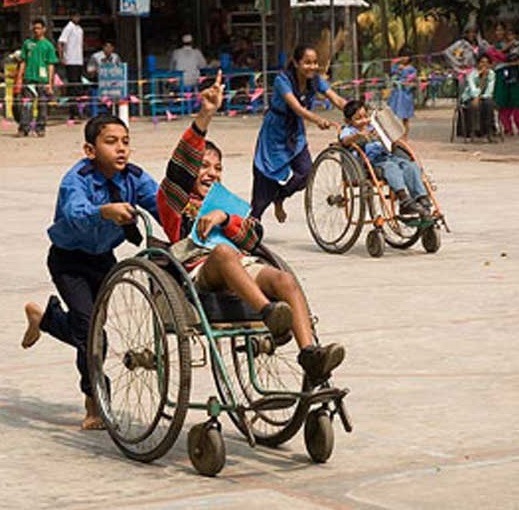 The infrastructure of modern society has been built around changing the environment to meet human needs. Every day our differently-abled citizens fight to adapt to their environments and fit in, rather than attempt to change the environment to meet their personal needs… and therein lies a lesson that can be applied on a global level.
Approximately 15 percent of the world's population lives with a disability (Source: World Health Organization & United Nations Department of Economic and Social Affairs Disability, 2021 Report on Disability) with each day built around adapting to their surroundings. Yet, the same group gives innumerable examples about fitting in with what their environment offers rather than forcing change upon their environment.
In Utah, Andy Zimmer, a young man who became a quadriplegic after a bicycle accident, has helped craft a new way of doing conservation. As a crewmember of the Utah Conservation Corp (UCC) prior to the accident, he longed for his old way of life… out in the field. Together with Kate Stephens, Program Director at UCC, they have created the UCC Inclusive Crew, which supports accessibility to conservation work, without changing the environment at large. Fifty percent of the crew self-identify as having disabilities, which include deafness, blindness, multiple sclerosis and epilepsy.
Taking advantage of and learning to use the "connected" environment that surrounds her, young Mikelle Carol, who lives with cerebral palsy, has created a wide online – and offline – social network that allows her to market her product, unique bracelets, all over the world. Drawing on her inner strengths and a supportive family and network, she has expanded her business, become an author and speaks at conferences on disability-related issues.
Changing the Environment?
Today's headlines show the myriad ways in which humans are constantly changing the environment to meet the current need and in so doing, are creating other problems on a grander scale. Look no further than our technology, from communication and transportation to construction and food production.
While many people benefit from modifications and advances in science, technology and other arenas, these things frequently come at a cost that is often not realized until much later.
Foods are being genetically modified to taste better or have a longer shelf life. Consequently, there has been an alarming increase in the number of individuals with allergies and intolerances, among other more drastic potential complications, as a direct result of genetic modification (Centre for Research on Globalization)
Decades of antibiotic overuse have bred many new classes of "superbugs." Livestock have been subjected to antibiotics in order to have greater milk production or to grow larger so that they can produce more meat. This alteration to animals has also brought about an increase in superbugs – or drug-resistant bacteria — which cause more serious and larger health hazards to both humans and animals.
Bigger & Better Stuff
Society in general has always looked for bigger and better "stuff"… millions of tons of anything imaginable that end up in landfills and oceans around the world as waste as soon as the next "bigger and better thing" comes along. These things often do not decompose for decades or even longer, or they break down into gases that alter our air quality.
Since the beginning of the Industrial Revolution, over 80,000 chemicals have been released into our environment (Source: Environmental Working Group). In many cases, no one knows the true consequences of this, but just one potential outcome is the possible link between some of these chemical toxins and the increased rate of autism. The Center for Disease Control recently released new numbers indicating that possibly as many as one in 68 individuals living on the planet are now diagnosed with Autism Spectrum Disorder… this is a 600 percent increase over the last two decades.
Achieving by Adapting
A recent Iraqi war veteran who lost both of his legs, as well as his dominant arm in an IED explosion beat the odds he was given by his doctors. He walked out of the hospital in less than one year to successfully pursue the study of architecture and currently has a 3.8 GPA after relearning to write with his non-dominant hand.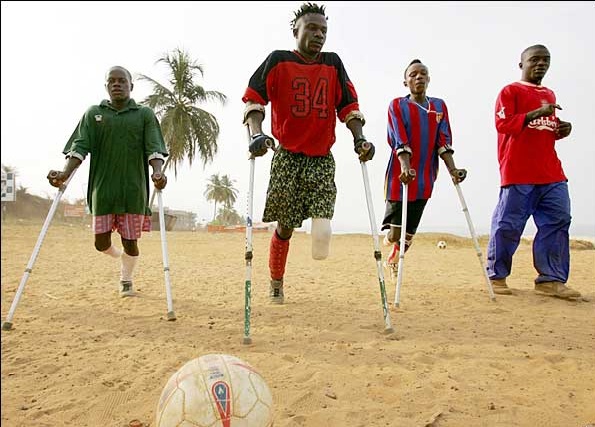 In January 2014, two Palestinian teenagers made history by becoming the first amputees from the Arab world to climb Mount Kilimanjaro. They did it to raise awareness of the plight of children injured in conflict zones in the Middle East and to raise money to provide much needed medical care to others. Not only did these individuals put their all into achieving a goal, but they did it by adapting to, rather than asking for their environment to be changed, to make it easier and achievable. In doing so, they demonstrated that anything can be accomplished.
Although today we are getting a clearer understanding of the connection between human activities, the environment we live in and the impact they have on each other, the environment continues to grow more challenging for the able-bodied as well as for those who have special needs. What's clear is that many of those individuals who are differently-abled take uniquely different approaches to living within society and their environment, demonstrating abilities that many others would be capable of and just don't know it.
The great American basketball coach and global sports ambassador John Wooden once said: "Don't let what you cannot do interfere with what you can do"… words that have meaning in all areas of life, far beyond basketball.
---
Lori Tolen is Assistant Director of Occupational Therapy for Kennedy-Krieger Institute. With 38 years-plus of experience as an occupational therapist helping children and their families learn to live, grow and thrive, regardless of the individual challenges they face, Lori has worked extensively within the Infants and Toddlers programs, area school systems and in private practice. Her career has involved working with individuals with a wide variety of diagnoses including cerebral palsy and other neurological impairments, prematurity, autism, genetic disorders, congenital amputations, developmental delay and learning disabilities. She also has a strong personal interest in health, fitness and food and would like for every individual to have adequate access to these basic needs.
---